At PBI we take a highly strategic approach to our clients businesses and projects, based on an economic imperative. We believe in applying a 'culture of business reason' to all of the elements and components that we incorporate into any web system and/or business tool that we build for our clients. i.e. whatever we undertake and develop for our clients needs to achieve a specific business-based result, in a measurable and accountable framework.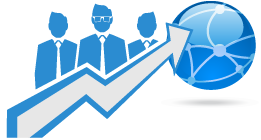 Leveraging the web to increase ROI and grow your business can be extremely difficult, if not executed correctly. A clearly defined strategy is imperative when adding an Interactive or E-business component to your current business model.
Polaris Blue has developed a range of strategic tools to help our clients with their Interactive and E-Business ventures. These strategies have been developed with years of experience in the E-Business space, noting each and every error (and correcting them) as well as each success, along the way. We feel they are critical to our clients' success.
In order to understand exactly what is required for each particular client, we need to engage in a consulting function with them in order to truly consider and comprehend their business. From brochure websites to complex database projects, all development must fit into the established structure of the current business in order to achieve the necessary objectives from streamlining operations, managing a supply chain.
METHODOLOGY
Polaris Blue Interactive, the experience of our clients is one of smooth efficiency, harmony and professionalism
– The client gets what they want and need, according to budget and within the agreed timeframe.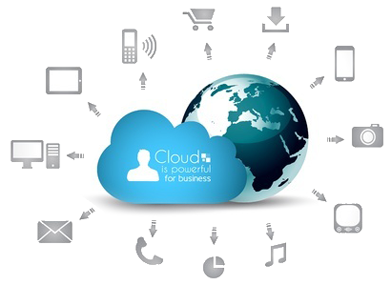 PBI has a highly developed methodology, which we apply to every project and which ensures that we meet the most stringent standards of quality and finish. We start with a strategic consulting exercise which often takes the form of an open 'business workshop' as well as the application of some proprietary strategic assessment tools, developed over the last few years and which are designed to quickly identify any perceptual, brand and/or operational gaps within an organization.
Part of this methodology depends on the establishment of Critical Phase Analysis, where certain key 'moments' in the project are established for presentation to the client of the work produced to that predetermined point, in order to ensure that the client is integrally involved (but not immersed) in the development process.
This allows us to protect both the client and ourselves, as we do not progress with (or bill for) any further stage of production until the previous stage of production is completed and approved by client. We are committed to this process. To ensure ongoing client satisfaction and clarity in all phases of the projects.
Once this consulting function has been completed-

We provide a report on our findings to the client.

Discuss the reasons (and recommendations) that we have developed for the particular strategic direction that have been suggested.
To fully understand our Methodology, please click here for a detailed schematic of our Critical Phase Project Methodology
Our objectives:
Over the years, the Polaris Blue Interactive team have developed a comprehensive schema to analyze and assess the primary tenets of each web design that we create, based on very strict criteria. We clearly set stringent objectives for the complete benefit of our clients and their projects. Our objectives include :
Ensuring ease of usability for the majority of its targeted web users, in terms of the technologies used, the platforms complied with, the ease of navigation and the clarity of structure.
Ensuring strategic relevance for target markets
Integration with the corporate identity and visual standards of an organization
Meeting the clients brief in terms of the desired site look-and-feel and aesthetic
Cutting through the 'clutter' of websites on the internet to communicate the core messages prominently, powerfully and with a clear Call To Action
Ensuring that, through the overall web design and branding, the site is positioned accurately within its market and against its competitors.
Having a strong presentation of the company's core strategic and marketing messages
Future-proofing the site design so that it can remain as a valid and state-of-the-art website for as long as possible without requiring ongoing development and or redesigns.
Our services include:
PBI offers a selection of highly specialized services. Please go to our Products and Services page for more detail –
Our Experience
Some of our clients have included the following world class brands and many more.
Go to our Portfolio to see what we have done.