In today's business environment, the web is often the first point-of-contact (in some cases, up to 70% of all client contacts) that a prospective customer has with an organization.
It is here that the first (and often lasting) impression is made, and to which the individual will apply their frame of reference to an organization.
Branding is so critical within the web space.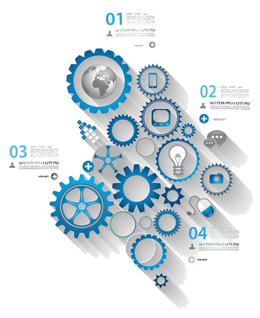 Cost-effective way of presenting a premium and quality face to the business world.
The website needs to present an image that is in-line with the aspirations of a company. This will then set the pattern for how a customer perceives the products, services and the company itself when engaging in a business transaction with them.

Branding

Design

Corporate Identity
It is at the level of branding, design and corporate identity on the web that will determine the user's initial judgement of the company and that ultimately has the greatest impact and longevity. Be it positive or negative, the first impression and experience of a company, is the one that is the most difficult to change.
A company's website should -
Integrate all of the "visual standards" of the corporate identity into its design, so that it speaks in the same "voice" as that of all of the other corporate communications and collateral that a customer could receive or be exposed to.
A customer's experience of all aspects of an organization should always be of the highest quality and, perhaps, even more important, the company should always be presented in a credible and consistent manner to the world.
Businesses typically have one chance at building the first step to an ongoing relationship with a customer.