"Did you know that the average web user spends 7-10 seconds looking at a website front page before he/she decides to either click through to a page or to leave and go to another site entirely ?"
Polaris Blue is a Creative Web and Design Agency, working within the stringent confines of strategic imperatives, and within approved and established budgets and time frames.

Our creative process is anchored in our methodology.


We believe that business is an evolutionary process.


We engage in continuous improvement.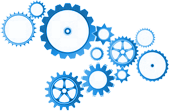 We deliver on your web and business strategies.


We build and enhance your competitive advantage.

We've created a proven, repeatable structure for our clients.
Full-service creative agency
Full range of creative services specifically tailored to your audience and your businesses.
Delivered on time, on budget, and on target.
All of the web interfaces, user experience structures and other corporate materials that we create for you communicate carefully crafted brand messages, with a consistent look and feel throughout all your marketing materials. This integrated marketing leverages your marketing efforts and budget, and provides maximum business value.
Our Philosophy

We believe that design whether web or traditional, when done correctly produces an inclusive and elegant result. We have a simple and highly effective staged process we follow with every project tailored respectfully to its scope that addresses the core fundamentals of creating unique, stylish and usable designs.
Whilst the front-end deliverable is ultimately "interactive creative and design", it is the entire Software Development Life Cycle (SDLC) and process which propels us to the successful launch of a branded web/mobile platform, and its related branded materials and collateral. Our end-to-end process makes us both unique and highly effective.
Polaris Blue Creative offers a range of highly specialized Creative and Design Services including :

Our Experience

Some of our clients have included the following world class brands and many more.
Go to our Portfolio to see what we have done.