Writing Powerful Web Copy

We provide focused and engaging content that is optimized to achieve best results for our clients websites on the respective search engines. The content that we produce is carefully planned and generated to deliver the best possible market penetration and value for clients.
We provide well planned, keyword-rich content that is deeply engaging and connective with target audiences, and that is incredibly well indexed and optimized by the search engine 'bots' that index the web and get a site listed on their search engines.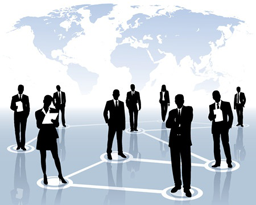 In addition, Polaris Blue employs a number of global development teams that provide all of the production, maintenance and service for our clients, each team with their specific areas of expertise and core competency. However, web projects, like businesses, sometimes grow and need to adjust organically. If the client requires for this to occur, Polaris Blue is flexible enough to incorporate these changes, where necessary. Based on the nature of our clients' projects, Polaris Blue may also assemble the appropriate resources from different teams, and combine them into a focused and dedicated operating structure, designed to meet (and exceed) the specific requirements of the client, their business and their projects.