At Polaris Blue, the experience of our clients is one of smooth efficiency, peace and professionalism. The client gets what they want and need, according to budget and within the agreed timeframe.
A highly developed methodology
ensures that we meet the most stringent standards of quality & finish.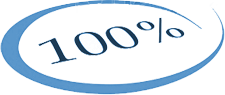 Part of this methodology depends on the establishment of Critical Phase Analysis, where certain key "moments" in the project are established for presentation to the client of the work produced to that predetermined point, in order to ensure that the client is integrally involved (but not immersed) in the development process.
This allows us to protect both the client and ourselves, as we do not progress with (or bill for) any further stage of production until the previous stage of production is completed and approved by client.